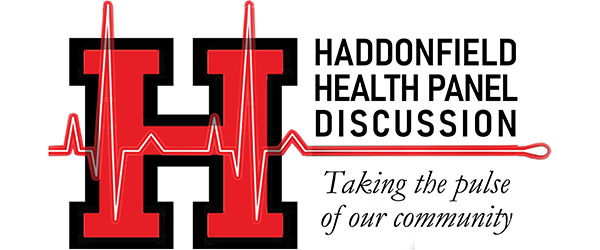 Haddonfield Health Panel Help Page
---
Click here to Watch the HCA Haddonfield Health Panel Discussion Video
---
Thank You to Our Panelist and You…
for making this an informative event for Haddonfield. Your questions were valid and your concerns are real. The objective for the panel was to deliver answers that are based on facts as they are happening now.
We Have Information For You…
You can review videos, documents, and links as they relate to mental health, the vaccine, and Covid-19 for our youth, seniors, schools, families, businesses, and the Borough. We hope you find this information helpful.
The vaccine call center is available Call (855) 568-0545.
They will help individuals with the vaccination process from 8 a.m. to 8 p.m. seven days a week.
In addition to the phone number above, seniors can reach out to is marie.meade@camdencounty.com for assistance from the county.
Helpful websites:
New Jersey has six state-supported mega sites:
1. Atlantic City Convention Center, a collaboration with AtlantiCare (click HERE);
2. Racetrack at Meadowlands, East Rutherford, a partnership with Hackensack Meridian Health (click HERE)
3. Burlington County: Moorestown Mall (click HERE)
4. Gloucester County; Rowan College of South Jersey, Sewell (click HERE)
5. Middlesex County: New Jersey Convention and Exposition Center Edison (click HERE)
6. Morris County: Rockaway Town square (Click HERE)
Download a list of Covid-19 Vaccine locations by county below:
Mental health resources for our youth, seniors and community 
Click HERE to see the video: "Identifying Signs of Anxiety in Children and Supporting Children's Mental Health During the Pandemic"
Click HERE to see the video on Mental Health suggestions from Mayor Rochford, Chief Cutler, Superintendent Klaus and Scott Woodside MSN, MBA, RN.
Mental Health pdf's:
Coronavirus (COVID-19) Helping My Child Cope
COVID Outpatient Mental Health Services
Talking to Children About COVID-19 (Coronavirus)
Documents addressing Covid-19 and the vaccine:
Frequently Asked Questions about COVID-19 Vaccination – CDC
What to Expect after Getting a COVID-19 Vaccine
Ensuring the Safety of COVID-19 Vaccines in the United States – CDC
Evidence Table for COVID-19 Vaccines Allocation in Phases 1b and 1c of the Vaccination Program – CDC
Moderna COVID-19 Vaccine Information – CDC
Pfizer-BioNTech COVID-19 Vaccine Information – CDC
NOTE: This is a very fluid situation and patience is a key part in the process. Some of these items may change or become outdated. If you find something on this page needs to be updated, or have information you would like to share, please let us know by using our contact page and we will make the effort to respond as quickly as possible. Click here to contact the HCA > https://haddonfieldcivic.com/contact/
See the Haddonfield Health Panel below: Our expert panelist include:
SCOTT WOODSIDE, Public Health MSN, MBA, RN
CHUCK KLAUS, Superintendent Of Schools (See the latest BOE meeting HERE)
JASON CUTLER, Haddonfield Chief Of Police
NEAL ROCHFORD Haddonfield Mayor
JOE LEVINE Moderator, HCA President