Initiatives
Videotaping Community Events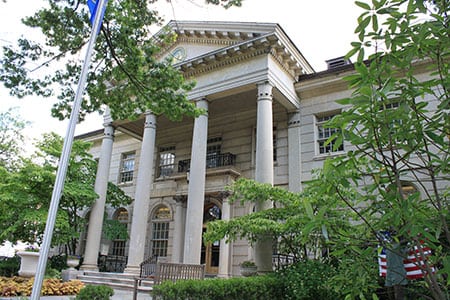 Using 21st century technology, the HCA reinterpreted their core mission for the 2009 Commissioners' election.  An acknowledged obstacle to having an informed and engaged electorate was the fact that many residents did not have the time to attend meetings, forums or attend the candidates' open houses or "coffees" as they are called.  The HCA solution was to videotape the Candidates' Forum, traditionally sponsored by the HCA and moderated by the League of Women Voters.  The Forum was the only opportunity during the election to view and compare the candidates.  It was an event tailored to show how they interacted and to evaluate their comments in response to audience questions.
After the Forum, the videotape was posted on the HCA website along with individual candidate interviews filmed by a town resident, giving the community a good opportunity to get to know each candidate and their political positions.  The positive response from the community inspired the videotaping initiative in practice today.  Each Commissioners' meeting as well as each Board of Education meeting is filmed by one of the HCA videographers (local BOG talent including a Haddonfield Memorial High School student). An impressive archive of meeting and event videos have been added to the website since the spring of 2009, available for viewing at the convenience of town residents.   Other important community events such as meetings discussing the various options for a public library or meetings concerning development of the Bancroft property have also been filmed and posted.   In early 2010, the Haddonfield Foundation awarded the HCA with a grant to provide one year of funding for the videotaping initiative.
Neighborhood Watch
At its core, Haddonfield is, and has always been, a group of citizens with a strong sense of community. We continually demonstrate a willingness to rise to any occasion to benefit our Borough and the people who reside here. It is organizations like the Civic Association, and initiatives like the partnership between the Haddonfield Police Department and Neighborhood Watch, that make Haddonfield an attractive, safe community that we are all proud to call home.
Neighborhood Watch is based on a concept of cooperation, and nationwide statistics prove that it works. When citizens take positive stops to protect their property, and the community is empowered to recognize, and report, suspicious activity, crime in our neighborhoods is decreased dramatically.
Members of the Citizens Advisory Board include:
Police Community Liaison
Lt. Ed Wiley
Citizens
Caroline Foote
Bill Reynolds
David Siedell
Dennis Tully
Brian Wolfson