HCA's Next Community Connect Will Be with Our Public Works leaders.
March 7th, 6 pm – 8:00 pm at Inkwood Books.
Join us for the opportunity to network and connect with leaders in the Haddonfield Borough. There will be time to casually speak with borough representatives as well as hear about town updates.
When:
March 7th, 2019
6:00pm-8:00pm
Borough update/presentation will be at 6:45 pm.
Who:
Public Works Commissioner John Moscatelli
and Public Works Superintendent Greg Ley
Read below about Our Previous Community Connect with the Haddonfield Borough "Chiefs". 
January 24th, 2019 The Haddonfield Civic Association (HCA) held their first Community Connect event on Thursday, January 24 at Verona restaurant. The HCA will be organizing these ongoing events in order to provide opportunities for citizens to connect with leaders in the Haddonfield Borough. 
Thursday nights event provided presentations from Chief Cutler, Haddonfield's new chief of police and Chief Trotman, Haddonfield's long-time Fire chief. Cutler discussed his desire to create a friendly community-based police force who routinely interact with children and adults within the community. To facilitate that type of interaction, police officers have gone into the schools to have lunch with the kids and are walking around town having conversations with community members. Best tip of the night: Lock your car and doors! We live in a safe community, but let's not create easy opportunities. 
Chief Trotman spoke to residents about our long-standing volunteer fire department and how they work in tandem with other nearby fire departments to assure there is proper equipment available to serve every emergency. The fire department operates on a shoe-string budget and relies on donations of the citizens they serve. There will be a donation drive in April.
While both chiefs were informative and entertaining, the entire crowd turned their attention to the moment that Officer Blue entered the room. Haddonfield's newest officer, who is only two months old, stole the show. Chief Cutler said Blue is getting acclimated to daily life within the department and will go for formal training in a few months. Blue, at his young age, has already been able to track for 1/2 mile distances.
The next Community Connect will be held on March 7th at 6pm at Inkwood Books with the ability to connect with Public Works. Have questions or want to learn more about Public Works? Plan to attend! And please consider donating to the HCA so they can continue to provide services like this to the Haddonfield community.
When:
January 24th, 2019
6:00pm-7:30pm
Borough update/presentation from the chiefs will be at 6:45 pm.
Who:
Police Chief Jason Cutler
& Fire Chief Sam Trotman
Where: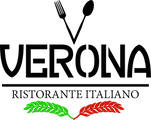 Verona Ristorante
141 Kings Hwy E., Haddonfield
Thank you to our Event Sponsors